CEREC Same-Day Dental Crowns – Boise, ID
Repairing Teeth in Just One Visit
If you have a severely damaged or decayed tooth, we might recommend a dental crown to restore its health and beauty—and while the traditional process for receiving a crown requires multiple visits, we're pleased to offer a much quicker and more impressive alternative: CEREC same-day dental crowns in Boise! Keep reading to find out how these crowns and the process for crafting them differ, along with some of their unique benefits.
Why Choose Southwest Dental Arts for CEREC Same-Day Crowns?
Same-Day Dental Appointments Available
High-Quality Dental Materials Used
Fast & Precise Digital Impressions
The Process of Getting a CEREC Same-Day Dental Crown
The process of getting a CEREC crown differs in preparation; rather than relying on physical impressions, our team can take a scan of your mouth and construct a digital blueprint of your oral structure. This information is used by the CEREC machine to craft a precisely milled crown perfectly suited for your compromised tooth, in just a mere matter of minutes! Once it's ready, your dentist will make sure it fits as intended before bonding it to the top of the tooth—and that's it!
The Benefits of CEREC vs. Traditional Dental Crowns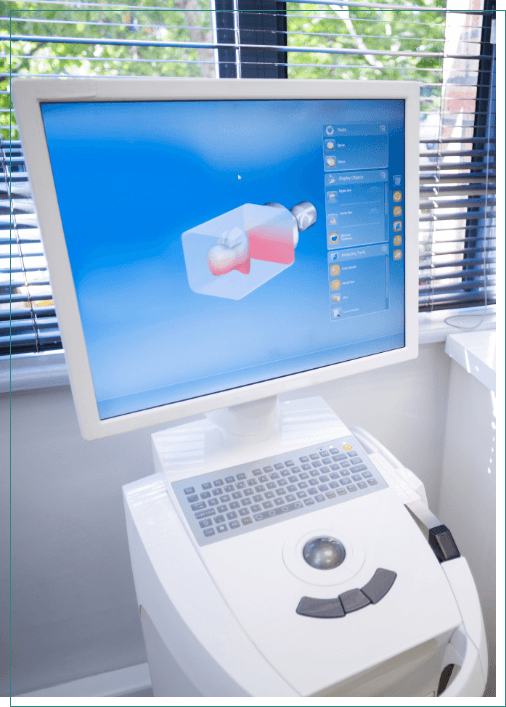 There are several benefits to choosing CEREC dental crowns over their traditional counterparts, including:
Convenience – You'll only have to take time out of your schedule to set up one visit; traditional crowns generally take multiple visits with several weeks between them.
Digital impressions – By using computer technology to map out the inside of your mouth, patients won't have to endure the notoriously gooey impression putty that's been used in the past.
Lifelike results – These crowns resemble your natural teeth in terms of shape and color, and are entirely metal-free.
Cost – Although it might seem like they'd be more expensive due to the technology used, the cost of CEREC dental crowns is actually comparable to traditional crowns!